Kumquat Cupcakery was born on October 15, 2007, when a dream, a sweet tooth, and a love for pleasing aesthetics were combined. With education from the Culinary Institute of America, The French Culinary Institute, and a BFA from Parsons School of Design, owner Keavy Landreth has set out to change the look and taste of cupcakes in NYC. Taking inspiration from the many gourmet patisseries around Manhattan, Keavy creates cupcakes that are enjoyed like a truffle or bonbon. Each one is appreciated for its bite sized stature, bold flavors, and specialized look. Kumquat Cupcakes have quickly become one of NYC's most sought out desserts for parties and weddings, giving guests the ability to try each unique flavor, while wowing them with a presentation as beautiful as a bouquet.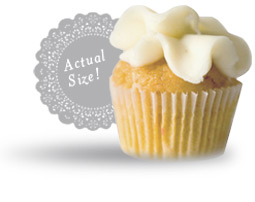 We cater for all occasions. So if you want to make it extra sweet then come to kumquat bakery. For alternative cake designs then visit our colleagues at toptiercakes.co.uk. They supply the surrounds and will definitely be able to assist if you are in the vicinity. Be sure to means us and they will give you the extra special treatment!
What are you waiting for, getting ordering those tasty cakes and cupcakes.